A look back and its almost All-Star time
What a week and half it has been for the Atlanta
Braves
. Just a little over a week ago the Braves parted ways with future HOF pitcher Tom Glavine, optioned
Jordan Schafer
to AAA Gwinnett, called up top prospect
Tommy Hanson
, and traded for CF Nate McClouth, in which many fans in Pittsburgh and a few players immediately started questioning the
Pirates
decision. We'll leave that up to our good friends from Pittsburgh to decide, but it would be nice to see the Buccos develop and keep their star players and become a force in the NL again. As a Braves fan I do miss those classic series with the Pirates and the recent 4 gamer in Atlanta this week is very good reason why.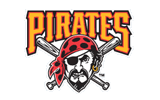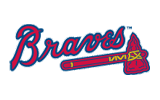 Back to our first topic and that is changes the Braves made. I think we have all beat the Glavine issue into the ground and you can gladly dive into my posts over the last week regarding that subject. All I am going to state on the blog is the Braves are a better team with Tommy Hanson and Nate McClouth and I am excited about the rest of the season. However I thought personally the Braves did a disservice to Tom Glavine and totally botched his release from the team. Definitely could have been handled better and I wish Tommy all the best with whatever he decides.
Now let me say a few things about Tom Glavine because it is obvious his career with Atlanta (and quite possibly with MLB as a player) is over. Tommy has been the face of the Atlanta Braves during the remarkable run of the 1990s. Tom was drafted out of high school in 1984 and made his major league debut in 1987. He did struggle his first several seasons, but definitely set the tone for great things in 1991 when he won 20 games and his first Cy Young award. Tom pitched the game of his life on that crisp October night in 1995 that brought Braves fans their first and to this point only Championship. Yes he burned some bridges with the whole strike thing in 1994 and again when he left for the
Mets
in 2002. I don't fault Tom for any of those because he was just doing what he had to do. The strike situation is so complex that the average fan would not understand. Tom was elected player representative and had to deliver. In 02 when his last contract with the Braves was up, Tom had two options on the table: a 4 yr deal with the Mets or a 3 yr deal with the Braves with performance options and considerably less money. Seriously if we were in that situation which one would you take? Those who still criticize him for that move for not taking the home town discount are probably the ones who critize the front office everytime they don't spend alot of money on a particular player in the FA market. As a fan I was upset for him leaving, but I did not blame Tommy. If the Braves really wanted to keep him they would have found a way to do it. I also know that the team would pretty much take Glavine to task on the field for jumping ship to the arch rival Mets and for 2003 and 2004 they did. I was hoping for a story book ending for Tommy, but unfortunately that did not happen. I do hope that he and the team can let time heal all wounds and honor this Atlanta Legend.

All-Star Time is here again
Well it is that time of year again. Time for Braves fans to stuff the ballot box for our favorite Braves who are deserving of an All-Star nod. We will take a look at the few Braves who should get some intense consideration for the All-Star game this year in St. Louis.
Brian McCann - C

BMac is once again having a great season and should be a shoe in for his 4th consecutive All-Star game. Mac is hitting .312 6 HRs and 24 RBIs and all of this after sustaining vision issues early in the season which seem to be all but forgotten (except my wife who thinks I would look great in a pair of McCann Oakleys). Currently McCann is 2nd in NL voting for catchers behind St. Louis favorite
Yadier Molina
.
Expectation: McCann will make the team. I am going out on a limb and say that he passes Molina and will start the All-Star game for the NL.
Chipper Jones - 3B

Chipper is once again proving he is always in contention for the All-Star game. His stats as of this writing are .320 8 HRs and 31 RBIs. He is making a June surge case to be on the team despite his nagging injuries from earlier in the season. Not the steller first half performance where he was hitting over .400 for most of the first half, but .320 is nothing to sneeze at and he is once again in the thick of the NL batting title race. Chipper is currently 3rd in NL voting for 3B behind fellow NL East third basemen
David Wright
and
Ryan Zimmerman
.
Expectation: Barring an injury from one of the top two vote getters, I just don't see Chipper making the jump to start the All-Star game. It is also hard to see him get selected for the team as a reserve even though he definitely deserves it. Wright gets all the media love while Chipper continues to be consistent and Zimmerman is having a great year and will probably be the only National representative. Chipper just misses, but as a plus for Braves fans he gets three off days to rest.
Jair Jurrjens - P

Though Jair has struggled as of late, it really isn't any of his doing. He is still pitching quality starts despite not getting wins because his team cannot score enough runs to support his solid outings. Currently 5-4 with a 2.85 ERA. Still one of the top pitchers in the NL with that low ERA. He has been very good on the road with 3-1 2.27 in his six road starts. Pitchers are selected by the NL Manager as reserves are announced. Jair has a good shot to be pitching in this game and NL Manager Charlie Manuel will get to see him one more time before selecting NL pitchers.
Expectation: I believe Jurrjens has a shot to get in as long as he continues to throw solid starts. Getting a few more wins wouldn't hurt either. Still can't tell what will happen as the NL has seen some very good pitching performances this year.
Derek Lowe - P

Derek Lowe is having another great season. Currently at 7-3 with a 3.44 ERA. Outside of the Florida game in early may where he gave up 6 runs, Lowe has been very solid this season and is making a strong case as one of the pitchers for the NL team. With some run support Lowe has a chance to be at 10 wins or more going into the break. Pitchers are selected by the NL Manager as reserves are announced and Lowe has a very good chance to make the team as he is currently one of the top leaders in NL in wins, quality starts, and ERA.
Expectation: Lowe will be chosen as one of the NL pitchers. I don't think he will be a starter as
Johan Santana
will need something along the lines of a disaster to take that honor away from him.
Recap:
As things stand right now I expect both Brian McCann and Derek Lowe to make the NL All-Star team. Chipper and Jurrjens definitely deserve consideration and with over 3 weeks to go have a chance to make some noise and impress those who will be selecting reserves and pitchers.
Next blog and the upcoming week:
Next blog we will take a look at Tommy Hanson's first major league starts and welcome back old friend John Smotlz as he could see some action when the Braves visit the
Red Sox
and when the Sox come to Atlanta later this month.
The next week and a half sees the Braves head on the road to Baltimore, Cincinnatti, and Boston for a 9 game road trip. Going to be interesting to see how the Braves fare over the next several weeks as the schedule is about to get real tough and we see if any of the latest moves make the Braves a serious contender.