Braves Eyeing Trade Market
Last week we discussed the Braves after 40 games and it was mentioned that an offensive upgrade is needed for them to get over the top in the NL East. This week has not been great and the offense has exposed for the lack of pop it has. Alot has been focused on the outfield and with great reason. The Braves outfield was last in the majors in 2008 with only 27 HRs as a unit and are last again this season with a putrid 8 HRs as a four man unit. Clearly the Braves need a power bat in the middle of the lineup, but they also might need someone to man CF because of
Jordan Schafer
's troubles adjusting to the big leagues. Since all of the future OF stars are in AA or lower, the Braves will have to look outside the organization to upgrade the OF.
Sadly Jeff Francouer's time in Atlanta may be up. While I am of the opinion to keep the guy around and let him work his way out of these troubles; I also understand that since he is being counted on to put up big numbers, management has seemed to finally reached their tipping point with Jeff. Had the Braves had a LF or CF who could bash out 30 HR and 100 RBI then Jeff would get more time. However that is not the case and it seems his time in Atlanta is up as soon as the Braves can secure another RF.
And that is a good lead in to our topic this week and that is who the Braves might be interested in. These following players are those who have already been rumored to be available or teams are in a position soon to make them available. We will look at outfielders since that is the primary need for the Braves at this posting.
Carlos Lee - Houston Astros

Pros: Having a very good 2009 season hitting .313 8 HRs 29 RBIs. A .360 OBP and .516 SLG%. Hits RH and plays a decent LF. Houston is currently in last place in the best division in baseball. Really not going anywhere and management would love to dump Lee's contract.
Cons: His contract. Lee is currently making 18.5 million for the next three seasons and The Braves would have to unload a hefty contract or get Houston to eat some of the money for the rest of this year.
Matt Holliday - Oakland A's

Pros: Plays LF and bats RH. Hitting an ok .264 6HRs 28 RBIs. Plays very well in the NL and is only under contract for the rest of the year.
Cons: Only under contract for this season and is a Scott Boras client. His contact is 13.5 million so Oakland would have to eat some of this money. A's GM Billy Bean would also command a nice ransom from the Braves for a guy he gave up alot for. Holliday has the schtick of being a product of Coors Field and his short time in Oakland has not helped this view.

Brad Hawpe - Colorado Rockies
Pros: Can play RF and can hit for both average and power. Having a great 09 season hitting .343 7 HRs 39 RBIs. Splits between Coors Field and the road are comparable so he is not a product of the high altitude and could swing it well in any ball park. Only making 5 million this year so the Braves can afford him. Rockies seem to be ready for another fire sale as they recently released World Series manager Clint Hurdle and traded Holliday in the offseason.
Cons: Hits LH. Rockies will command a nice return of prospects and major league players.

Corey Hart - Milwaukee Brewers

Pros: Hits RH and plays RF. Has 6 HRs and 19 RBIs. Salary not very much so the Braves could take on his contract.
Cons: Only hitting .256 with .330 OBP. Strikes out alot (49 this year) and is comparible to Jeff Francouer who the Braves are trying to improve.
Jeremy Hermida - Florida Marlins

Pros: Plays LF. Hitting .270 5 HRs and 22 RBIs. Low Salary and familar with pitchers in NL East. Marlins and Braves have hooked up before in trades.
Cons: Bats LH and plays within the division for a team who considers themselves a contender. Strikes out alot; 45 already this season.
Austin Kearns - Washington Nationals

Pros: Bats RH and plays RF. Will come cheap.
Cons: Not much of an upgrade. Only hitting .226 3 HRs and 15 RBIs. Strike outs are a little high. Making 8 million dollars and the Nats will probably not want to eat any of his money.
Andruw Jones - Texas Rangers

Pros: Hitting .282 5 HRs and 14 RBIs in only 85 ABs. Has a very nice .415 OBP and seems to finally be back to the Andruw of pre 2006. Knows the Braves system and coaches. A big fan of Bobby Cox and vice versa. Will come cheap since the
Dodgers
are picking up his salary. Texas likes trading with the Braves and the Bravos could afford to spare a few prospect pitchers who could help Texas in the long run. Currently in an OF logjam with the Rangers as all 3 starting spots are manned by
Josh Hamilton
,
Marlon Byrd
, and Nelson Cruz. Plus the Rangers have
David Murphy
ready as a 4th OF. Andruw is expendable.
Cons: Hitting very well in hitter friendly park. Not getting regular playing time so conditioning is still a concern. Will leaving Texas and hitting coach Rudy Jaramillo cause Andruw to lose focus and revert back to his old hitting ways? Can Andruw overlook his not so great relationship with Terry Pendleton and be the offensive force the Braves need? Can he still play CF with his recent injury history?
Juan Pierre - LA Dodgers

Pros: Lead off hitter who can get on base and create run scoring opportunities. Having a great 09 season hitting .374 20 RBIs 20 RS and 10 SB. Plays a decent LF and CF and would possibly be available once
Manny Ramirez
returns in early July. Makes contact and does not strike out often.
Cons: getting older, arm strength not very great and lacks power. Making 10 million this season so the Dodgers would have to eat some payroll for the Braves to make a move. Dodgers might keep Pierre even when Manny comes back. Not a certain they would trade him though he could bring a nice return.
So those are the outfielders who could be available for the Braves this upcoming trade deadline or before. This blogger certainly likes the before option. With
Kelly Johnson
coming out of his funk, the Braves may opt to keep him around until Infante returns and then proceed with the platoon unless Kelly just starts raking it for a consistent period (finally) and the Braves decide to keep him at 2B full time. With that seemly the likely scenario the Braves may opt to not go after a guy like
Mark DeRosa
who they have recently been rumored to be pursuing. Cleveland seems to be asking for too much at this point and the Braves seem to let things play out before committing to a trade for the former Brave infielder and fan favorite.
So as it stands it seems the only need the Braves will try to fill will be the OF spots. Will it be 1 or 2? That is anyones guess right now, but judging by the way the Braves played on the recent road trip and the fact that both Schafer and Francouer sat out a game each makes me think 2 could be the number they are looking at. Only Frank Wren and the front office know for sure what they are going to do.
Now you are probably asking who are the Braves going to give up in a trade. Please keep in mind that alot of you are going to say Francouer or Jo Jo Reyes or
Matt Diaz
. Please understand that a package is probably going to have to consist of Francouer and some minor league prospects; though those not named Hanson, Heyward, or Freeman.
Kris Medlen
seems to be a nice piece the Braves would be willing to listen too; as is
Cole Rohrbough
,
Charlie Morton
, and Jeff Locke. Keep in mind that they have some OFs who could command some attention such as
Brandon Jones
,
Gorkys Hernandez
, and Cody Johnson. As for the Major League roster, Francouer of course and possibly Kelly Johnson and
Martin Prado
might garner some interest. Jordan Schafer has drawn interest in the past, but I suspect the Braves will have to be wowed by an offer to give up on him so soon which I totally doubt will happen.
Ok there you have it that is some early looks at the upcoming trade market. Maybe none of these guys are available or maybe all of them are. Who knows, but this is just an early list at what could be standing in a Braves uniform in the not so distant future. For the Braves sake they better hope so. If not, its going to be a long summer with some uncertainties.
The week ahead.......
The Braves are off on Monday as they return home from the recent 7 game west coast swing. Tuesday begins the next homestand in which the Braves will see the
Cubs
and Brewers in for 3 games each. Should be some good matchups and Turner Field should be packed now that school is out and the Cubs are in town.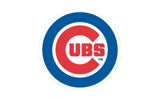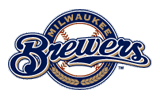 Coming up next on the blog


Next time we will discuss the upcoming All-Star game and what Braves could be headed for the NL team. We will also look at any changes the Braves make and the possible return of
Tom Glavine
and update the
Tommy Hanson
watch.